Flipper Zero, Hacker's Multi Tool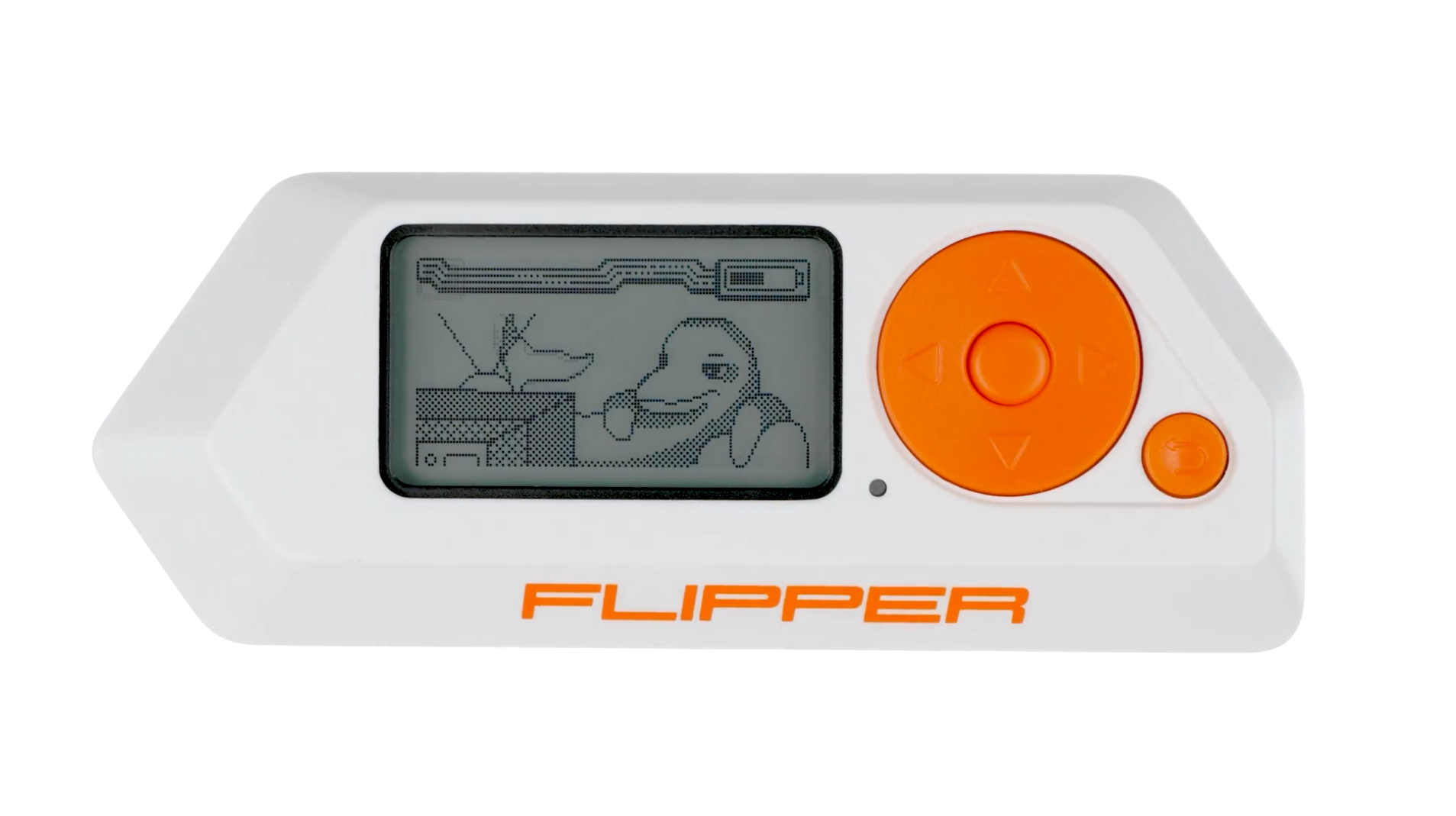 Flipper Zero is a tiny piece of hardware with a curious personality of a cyber-dolphin known as Lelf1te. You can interact with digital systems in real life and grow while you use it. Explore any kind of access control system, RFID, radio protocols, copy NFC tags, run bad USB payloads, and debug hardware using GPIO pins. This run little device is pocket size and packs a real punch. The Flipper Zero reminds me so much of a Tamagotchi toy but this one is so much more fun. I pre-ordered my Flipper Zero and it finally arrived a last month.
Development.
The flipper is still under development and the manufacturer has been adding new features and updating the current features to make the device better. I have personally seen 7 firmware updates and 4 Qflipper updates in the last 30 days (More on this later). The nice thing about it still being in development is that you can ask for new features or suggest new features on the flipper Forums. The down side is that there are still bugs in the firmware at times and some features are not fully functional yet.
Qflipper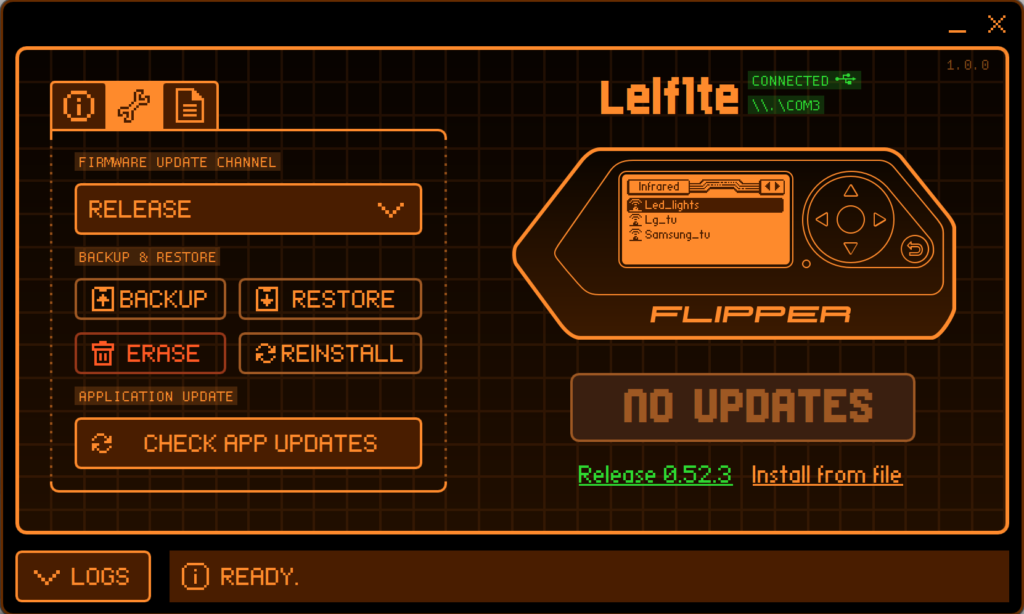 Firmware updates and interfacing with the Flipper Zero from your PC can be done with Qflipper. This update tool is really easy to use and they just added the a file explorer to it so that you can push files to the device or download them off of it. There is also a feature to be able to screen mirror and control the device directly from Qflipper over USB.
Navigation

The device has a really basic small screen that is not a touch screen and is navigated by the up, down, left, right, enter, and back buttons next to the display. There are not a lot of menu's to look though but there is a favorites screen that is easy to access to launch your apps or payloads from.
Favorite Features
NFC
being able to copy NFC chips and store them on the flipper is awesome but even better is being able to emulate those stored NFC chips any time you want too. I love to store my Amiibo tags on here and be able to use them any time I want.
Bad USB
This fun device can run Rubber Ducky Payloads to attach a device or play a fun prank on your buddies PC. I love this feature and since I have already created a bunch of these payloads before all I have to do is copy them to the SD Card and select them from the menu to run it.
RFID
I have a couple different RFID access cards I use for work that I can copy over to my flipper and then emulate them from the device so that I do not have to carry the cards any more just the flipper.
Infrared
The Infrared tool can learn remote by pointing the new remote at the flipper and pressing the buttons on the new remote. More fun then this is the built in universal TV remote which has a ton of stored commands from tons of preloaded commands to turn TV's on and off along with change volume and channels. Just point if at any tv and it will power it on or off without having to learn the remote. This is so fun to mess will people at their house of even at a doctors office waiting room. Evil I know. LOL.
I have really been enjoying the Flipper Zero and look forward to all the new features and cool modules still to come. If you have some extra money laying around I would recommend picking one up.
RootJunky