Smartphone Technician Course
Get Certified and
Start
Earning
Money

as a
Smartphone Tech
The Smartphone Tech program is a professional training course that is perfect for those interested in learning more about the software and security side of mobile phones. Students earn a certificate after passing each section of the course.
PICK YOUR PLAN
The Smartphone Tech Course
The Phonlab Smartphone tech course has over 400 lessons totalling 60 hours that are designed to get you trained and certified fast. Phonlab has shifted to a new training model which includes lesson completion and passing a quiz in each section to move to the next lesson. The video lessons require 90% watch time to complete and the quiz requires 100% to pass. Phonlab has always been about continued education and we hope this program will help you retain the knowledge gained through our courses. Remember technology is always changing so we keep this course up to date with the latest info each month adding new lessons as needed.
One of the things we're great at
Factory Reset Protection / FRP removal and bypass methods. The Phonlab team has developed many tools and apps to help with this security problem including MotoReaper, Phonlab FRP Multi Tool, and the new Phonlab FRP app. Using these tools and others available in the course you can remove FRP on almost every phone and security patch level.
Getting Started
Enrolling in the Phonlab Smartphone Tech Course is easy, just follow the steps below.
PAYMENTS
Choose your payment option below either Monthly or Yearly. You can also choose guest checkout for credit cards or Paypal to pay.
EMAIL
Once your payment clears you will get a email with our login info Username and Passward.
ACCESS TO CONTENT
Login to the site with the LOGIN button on the top right corner of the site to access the Smartphone Tech Course and start learning.
Paypal, Credit Card, or Crypto
We offer only two plans at Phonlab, monthly and yearly. Both are subscription based and can be cancelled at any point. Phonlab uses the email linked to your Paypal account to enroll you in the course. You will get an email telling you to setup your password once your payment is completed. By enrolling here you agree to the terms of use below. Please read them before enrolling. Phonlab Just added Crypto checkout with CoinBase. Purchasing one year access with Crypto will take a bit to process your payment, it could take up to one day to receive your enrollment email.
Terms of Use
Smartphone tech monthly
$20
per month
Access to all of our training content
Constantly Updated Content
Access To Phonlab File Repository
Monthly Billing
Get Started
Directions for CREDIT CARD PAYMENTS
smartphone Tech Yearly
$120
per year
Access to all of our training content
Constantly Updated Content
Access To Phonlab File Repository
Yearly Billing Saves You 50%
Get Started
Directions for CREDIT CARD PAYMENTS
smartphone Tech crypto
$120
per year
Access to all of our training content
Constantly Updated Content
Access To Phonlab File Repository
Yearly Billing Saves You 50%
Purchase with crypto
Repair Shops that train with Phonlab
Phonlab trains many different shops across the country and around the world. If you need a quick repair, here are some great options.
OK…Phonelab is just awesome. I have a pile of Samsung phones that need software fixes. My only previous option was to spend thousands of dollars on a professional solution. Then the Phonlab guys suggested I get an Octopus Box. I bought it and spent a ton of time trying to get it working and never could. I was beyond mad!!!! Enter Tom. He connected to my computer and spent a ton of time diagnosing and fixing a weird driver issue. I never would have gotten that fixed. With in minutes I was able to use the Octopus Box and I am able to fix phones that were "dead". I subscribed for a year since the service was so valuable. Even at the year price, adding in the cost of the Octopus box, I saved nearly $2,000 of real money. That investment has already fixed $3,000 worth of phones that we can now sell. Phonelab and Tom are rockstars. This course is worth every penny and quite frankly….a lot more.
Josh W
Look If by now your not aware of the capabilities of the guys who run this site. I got to experience their level of knowledge first hand with using Teamviewer on my computer yesterday. Let me say I am very impressed and appreciate the prompt help if your new to phonlab I encourage you to keep using this information on here it is a cash cow once you know it. Not only that but there is not a better organized platform of knowledge out there and definitely not a better bunch of people to work with. THANK YOU FOR ALL YOU HAVE DONE!!!!! KEEP UP THE GOOD WORK!!!!!!!!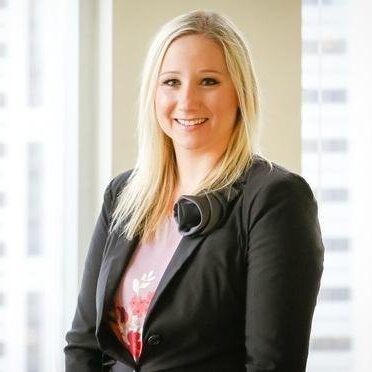 Jan P
Absolutely cracking course. I started out working at a CNSP (Club Nokia Service Point) back in 2000. With Nokia training was quite intense and ongoing. I always enjoyed their courses and learning. I opened my own small shop / repair centre 8 years ago now and the constant training is something that I dearly miss. I stumbled across Phonlab and thought "lets give it a try"….WOW, what detailed and a fantastic amount of content. Really impressed and extremely happy to have enrolled on your course. With the mobile world moving on pretty much daily there is always something new to pose a challenge and it can be difficult to keep up with it all at times. I'm sure I will be checking back over again at some of the topics you cover in this course simply because there is so much information to take in but it has been a very pleasurable journey working through it. All the best for the future and looking forward to keeping up with your updates.
Dave M
Smartphone Tech Course
Below you will find a list of recommended equipment for taking the Smatphone Tech Course. The only required device is a Windows 10 PC with a couple USB ports and at least 200GB of free space on it. All lessons are based on the windows 10 platform but if you have windows 8 or 7 that is fine. Some of the steps may just look a little different. If you only own a Mac and want to use it that is fine also, you just need to check out our FREE course for unlocking phones with a Mac.