Smartphone Technician Course
Get Certified and
Start
Earning
Money

as a
Smartphone Tech
The Smartphone Tech program is a professsional training course that is perfect for those interested in becoming a CERTIFIED TECH. Students can start earning money unlocking phones, providing in depth troubleshooting, and software support for customers.
PICK YOUR PLAN
The Smartphone Tech Course
Did you know that software support is the fastest growing trend in mobile repair? Take advantage of this rapidly growing skillset and start learning the tricks of the trade. The Phonlab Smartphone tech course has over 400 lessons totalling 60 hours that are desgined to get you trained, certified, and earning money. Remember technology is always changing so we keep this course up to date with the latest info each month adding new sections as needed. You can view the full list of lessons below.
VIEW LESSONS FOR FREE NOW
INTRODUCTION
Welcome to Smartphone tech course in this section you will go through 9 lessons covering equipment, using the course to its fullest, and how to access our file repository.
LETS GET ORGANIZED
Made up of 16 lessons this section will help you setup your PC with all of the tools and software needed for the rest of the course.
SMARTPHONE TECH BASICS
10 lessons in this section will get you up to speed on all the basics like terminology, ADB, MD5, APN, stock recovery and much more.
SAMSUNG FIRMWARE
23 lessons about flashing Samsung firmware, using Odin program, stock recovery, and creating tar files.
HTC FIRMWARE
5 lessons in this section. Fastboot, hboot, RUU files, S-OFF and bootloader unlock.
MOTOROLA FIRMWARE
10 lessons including how to factory reset the device, fix a hard bricked device that are in Qualcomm mode and using RSD lite to flash firmware.
LG FIRMWARE
8 lessons about download mode, using LG server, LGUP, and how to flash firmware.
BLU FIRMWARE
3 quick lessons on flashing stock firmware with SP flash Tool and different boot modes.
HUAWEI FIRMWARE
9 lessons covering downloading stock firmware, unlocking the bootloader, removing FRP, and extracting update.app files.
LENOVO FIRMWARE
Lenovo firmware flashing with QFIL to restore hard bricked device or just soft bricks will also work. boot modes and bootloader unlocks in 6 cool classes.
SONY FIRMWARE
FTF files, Flashmode, TA.img, Sont Flashtool, bootloader unlocks and firmware restore with sony tool all in 8 simple lessons.
AMAZON FIRMWARE
6 lessons on flashing stock firmware along with guides on installing Google play store on all amazon devices.
ASUS FIRMWARE
5 lessons on getting stock firmware along with unlocking the bootloader and restoring the device.
PIXEL FIRMWARE
8 lessons covering all of the different features and repair options including bootloader unlocking on Google Pixel devices.
MEDIA TEK REPAIRS
8 lessons on Media Tek Chipset devices with advnace repairs in FRP and Firmware creation.
ROOTING ANDROID DEVICES
13 lessons all about Root what it is and how to root your device. Using adb sideload and tools like cf auto root. covering supersu and Magisk apps.
CUSTOM RECOVERY & ROMS
6 sweet lessons on TWRP and CWM custom recovery and a couple helpful apps to keep around.
GOOGLE FRP REMOVAL
This is the big one with 52 lessons showing FRP removal methods on tons of device on everything from Alcatel to ZTE
SAMSUNG COMBINATION FILE
11 lesson about Samsung combination files. understanding the letter codes, using them to remove FRP and even convert device to different carriers.
UNLOCKING BASICS
10 simple classes about sim unlocking, blacklist devices, and ordering a carrier unlock.
Z3X BOX
How to setup Z3X software and drivers along with using the box to bypass some pin locks, removal FRP and sim unlock some devices. 7 classes in total.
OCTOPLUS BOX
How to setup Octoplus software and drivers along with using the box to bypass some pin locks, removal FRP and sim unlock some devices. 15 classes
GC PRO KEY
How to setup GC pro key software and drivers along with using the box to bypass some pin locks, removal FRP and sim unlock some devices. 6 classes.
CHIMERA TOOL BOX
How to setup the Chimera Tool software and drivers. Lots of training on how to do tons of repairs.
XTC2 CLIP
How to setup XTC2 clip software and drivers along with using the box to removal FRP and s-off some devices.
UNI-ANDROID TOOL UAT
How to setup and use the Uni android tool along with some ZTE FRP removal guides and using a Deep Flash Cable.
IMEI REPAIRS NO ROOT
3 lessons on IMEI repairs including wiping EFS, and fixing IMEI on unrooted devices.
UART CABLE CONNECTIONS
This is a interesting section the covers UART cables and reading phones over UART along with writing certs.
ANDROID PROBLEMS
6 lessons on android troubleshoot common problems like Null IMEI, sleep of death, and being stuck in upload mode.
SERVER IMEI CLEANING
Server IMEI cleaning is a common and great way to clean blacklisted devices. here you will find 3 nice lessons about it.
DATA RECOVERY
10 lessons on data recovery from pin pattern removal without data lose to using programs like disk digger or GT recovery to restore data. Iphone or android devices.
APPLE IPHONE
14 lessons Including itunes install & setup, DFU mode, unlocks, UDID, Installing IPSW files, and trouble shooting Network problems and APN's.
JAILBREAK GUIDES & TOOLS
8 classes on Jailbreaking Iphones. what is jaibreaking, how to do it, and what can you do once you have jailbreaked the devices.
ICLOUD REMOVAL
12 lessons covering Icloud and information about icloud and the sercurity involved in it. including GSX reports.
ICLOUD SCAMS
7 lesson with helpful information to keep you from wasting money on Icloud removal scams on the internet. along with reviews of some services we have tested.
SMART WATCH FIRMWARE FLASHING
How to Flash firmware on Samsung and Motorola smart watches.
REMOTE UNLOCKING
7 classes on doing remote support for customers using software like teamviewer USB redirector and others.
MOBILE DEVICE MANAGEMENT
MDM or Mobile Device Manager and how it can help your customers.
BUSINESS STARTUP GUIDES
This section has 11 lessons full of tips and advice for those who are looking to open a repair shop with great ideas on easy repairs and how to make money with them fast,
One of the things we're great at
Factory Reset Protection / FRP removal and bypass methods. The Phonlab team has developed many tools and apps to help with this security problem including MotoReaper, Phonlab FRP Multi Tool, and the new Phonlab FRP app. Using these tools and others available in the course you can remove FRP on almost every phone and security patch level.
Smartphone Tech Course
Below you will find a list of recommended equipment for taking the Smatphone Tech Course. The only required device is a Windows 10 PC with a couple USB ports and at least 200GB of free space on it. All lessons are based on the windows 10 platform but if you have windows 8 or 7 that is fine. Some of the steps may just look a little different. If you only own a Mac and want to use it that is fine also, you just need to check out our FREE course for unlocking phones with a Mac.
Getting Started
Enrolling in the Phonlab Smartphone Tech Course is easy, just follow the steps below.
PAYMENTS
Choose your payment option below either Monthly or Yearly. You can also choose guest checkout for credit cards or Paypal to pay.
EMAIL
Once your payment clears you will get a email with our login info Username and Passward.
ACCESS TO CONTENT
Login to the site with the LOGIN button on the top right corner of the site to access the Smartphone Tech Course and start learning.
Paypal, Credit Card, or Crypto
We offer only two plans at Phonlab, monthly and yearly. Both are subscription based and can be cancelled at any point. Phonlab uses the email linked to your Paypal account to enroll you in the course. You will get an email telling you to setup your password once your payment is completed. By enrolling here you agree to the terms of use below. Please read them before enrolling. Phonlab Just added Crypto checkout with CoinBase. Purchasing one year access with Crypto will take a bit to process your payment, it could take up to one day to receive your enrollment email.
Terms of Use
OK…Phonelab is just awesome. I have a pile of Samsung phones that need software fixes. My only previous option was to spend thousands of dollars on a professional solution. Then the Phonlab guys suggested I get an Octopus Box. I bought it and spent a ton of time trying to get it working and never could. I was beyond mad!!!! Enter Tom. He connected to my computer and spent a ton of time diagnosing and fixing a weird driver issue. I never would have gotten that fixed. With in minutes I was able to use the Octopus Box and I am able to fix phones that were "dead". I subscribed for a year since the service was so valuable. Even at the year price, adding in the cost of the Octopus box, I saved nearly $2,000 of real money. That investment has already fixed $3,000 worth of phones that we can now sell. Phonelab and Tom are rockstars. This course is worth every penny and quite frankly….a lot more.
Josh W
Look If by now your not aware of the capabilities of the guys who run this site. I got to experience their level of knowledge first hand with using Teamviewer on my computer yesterday. Let me say I am very impressed and appreciate the prompt help if your new to phonlab I encourage you to keep using this information on here it is a cash cow once you know it. Not only that but there is not a better organized platform of knowledge out there and definitely not a better bunch of people to work with. THANK YOU FOR ALL YOU HAVE DONE!!!!! KEEP UP THE GOOD WORK!!!!!!!!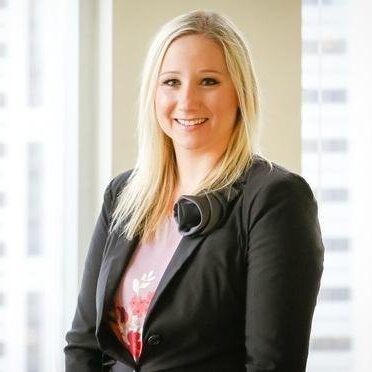 Jan P
Absolutely cracking course. I started out working at a CNSP (Club Nokia Service Point) back in 2000. With Nokia training was quite intense and ongoing. I always enjoyed their courses and learning. I opened my own small shop / repair centre 8 years ago now and the constant training is something that I dearly miss. I stumbled across Phonlab and thought "lets give it a try"….WOW, what detailed and a fantastic amount of content. Really impressed and extremely happy to have enrolled on your course. With the mobile world moving on pretty much daily there is always something new to pose a challenge and it can be difficult to keep up with it all at times. I'm sure I will be checking back over again at some of the topics you cover in this course simply because there is so much information to take in but it has been a very pleasurable journey working through it. All the best for the future and looking forward to keeping up with your updates.
Dave M
Repair Shops that train with Phonlab
Phonlab trains many different shops across the country and around the world. If you need a quick repair, here are some great options.