How to fix a hacked Android device.

If you suspect that your Android phone has been hacked and you wonder – How can I Fix it, then you have come to the right place.
Most mobile phone users are not aware of mobile phone hacking and data breaching, which are increasing every day. Though Android phones are considered quite safe to use because of their many security features, the old versions of the Android, whose operating systems are not getting security updates, are more vulnerable to such hacking. But, that doesn't mean that the new devices can't get hacked also. How do you know if your Android is hacked?
Let me first make it clear what does hacking mean before I show the signs that you got your Android hacked and what to do when your phone is hacked.
What does hacking mean?
Hacking is unauthorized access into a network or digital devices, such as computers, smartphones, or tablets to steal data, corrupt systems or files or disrupt data-related activities.
How to tell if your Android is hacked – major signs of hacking 
If your mobile phone shows any suspicious or inappropriate behavior, there's a chance that you got your phone hacked or infected. Here're some of the major signs of hacked Android phones which may give rise to your doubt – is my Android phone hacked?
Inappropriate content or ads are popping up on your phone;
Your phone making calls or sending or receiving text messages without your knowledge;
Sudden increase in usage of mobile data;
Presence of new apps on your smartphone which you don't recognize or remember downloading;
Phone's battery suddenly drains faster than before;
Phone getting unusually hot while using;
Your phone suddenly gets slower than before and crashes while using some websites;
Phone Turns On/Off by Itself;
7 steps to fix a hacked Android phone
If you got your Android hacked try the following solutions on how to fix a the device.
1. Reboot your phone
Many serious Android issues can often be fixed simply by rebooting your device. Therefore, before going for other solutions, first, try this simple way to fix a hacked Android phone. If the hacker has targeted your device just once and not going to repeat such hacking then this solution may work for you. To reboot your phone do the following:
Press and hold volume down and the Power button to force a hard reboot;
wait while the process completes;
Once your phone reboots, check to see if the issue has been resolved.
2. Clear the device Cache
Clearing your Android phone cache may, fix the issue in such a situation. Here're the steps to follow to clear the cache of your phone without losing any data:
1. Turn off your device;
2. Once the device is turned off press and hold the Power and Volume Up buttons simultaneously until you see the Android logo;
3. When the Recovery screen loads move down to select 'Wipe device cache' using the 'Volume' button to navigate and wait for the device to reset;
4. Once the cache has been wiped clean restart your Android device;
3. Remove unused or suspicious apps
If there is an app that you haven't installed on your device or there is an old app installed from the Google Play Store which is not supported by the developer anymore, it will provide space for the hackers to insert malware or adware into your device. Therefore, in such cases the first course of action on how to fix a hacked phone is, to remove the unused or suspicious apps from your phone.
Go to settings > Apps or Application Manager > tap on the app to be removed > Press Uninstall
4. Disable call forwarding
There are some risks associated with the call forwarding feature in your Android phone. The hackers can misuse this feature of directing calls or any data for their benefit. So, to avoid any such risk, the call forwarding feature on your device should be disabled. Here are a few simple steps to disable call forwarding options on almost all Android phones
Go to your mobile's dial pad >
Tap on the vertical dots (Menu) >
Call settings > Call forwarding settings >
Turn off all call forwarding options (Always forward, When busy, When unanswered and When unreachable).
5. Disable Spam Notifications
Spam notifications from first-party/third-party apps and web browsers may cause serious issues on your smartphone. It is, therefore, suggested to block such notifications from both of these categories even if your phone is not hacked. Here is how to block notifications from unwanted sources on your Android phone:
Whenever you see any notification from first-party/third-party apps that you don't find useful, long-press it, which will lead you to a page where you can disable the spam notifications. To disable spam notifications from websites follow the procedure below:
Go to browser's Settings > Site settings > Notifications
You have the option either to entirely block the notifications or to require websites to ask your permission before sending notifications
6. Factory Reset your Android Device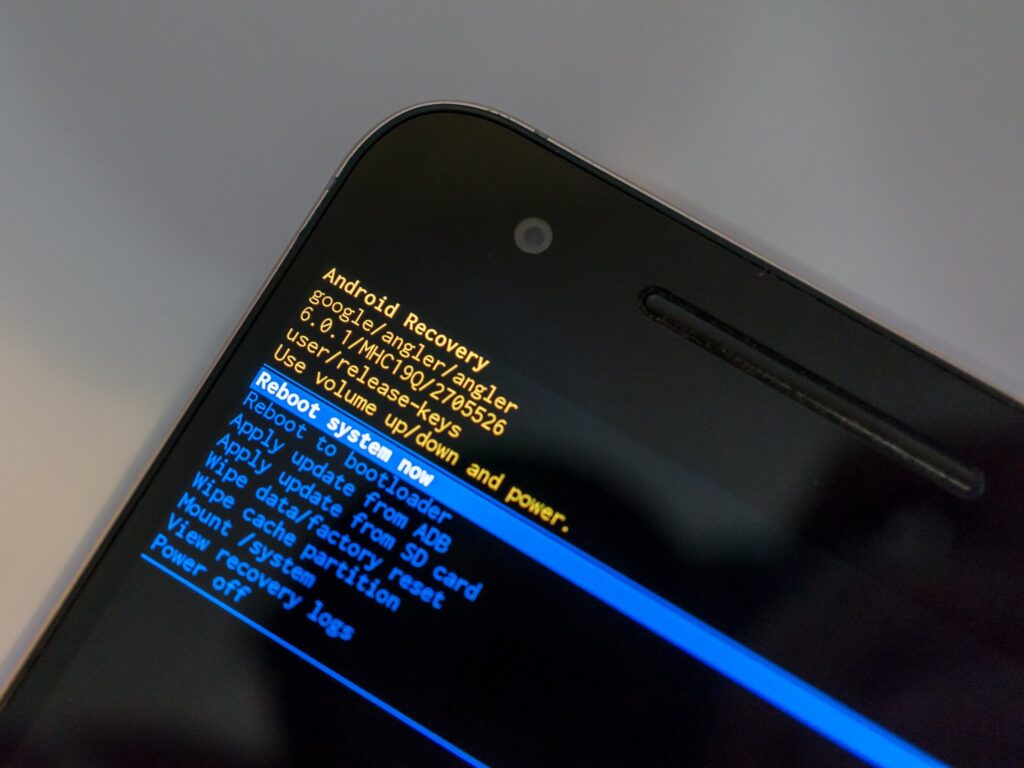 If none of the above solutions works for you, then factory resetting of the device is the best option left to restore your device. Since factory resetting will make you lose all data on your phone, make sure to take a backup of all essential data of your phone before performing a factory reset.
Turn off your phone.
Next press and hold the 'Power' and 'Volume Up' button simultaneously till the Android logo appears;
When the device logo appears, release the 'power' button but continue to hold the 'volume up' button;
Now, when the Recovery screen loads, use the 'Volume Down' button to navigate to the 'Wipe Data/Factory Reset' option and select it using the Power button;
Wait for the reset process to complete and reboot your Android device by pressing the power button when prompted by the message – 'Reboot System Now'
7. Flash stock firmware images
Some Hacks can gain root access to the device and implant themselves into the system files. In this case a factory reset will not remove the hack and you will need to flash stock firmware to the device from the OEM like Samsung or Motorola. This process can be easy for some manufacturers and very complicated from others. The Phonlab Smartphone Tech course covers all of the major OEM with detailed training videos on how this process is done. We also provide lots of firmware files and link to many locations that you can download the right firmware for your device.
RootJunky Out