Free Enrollment at Phonlab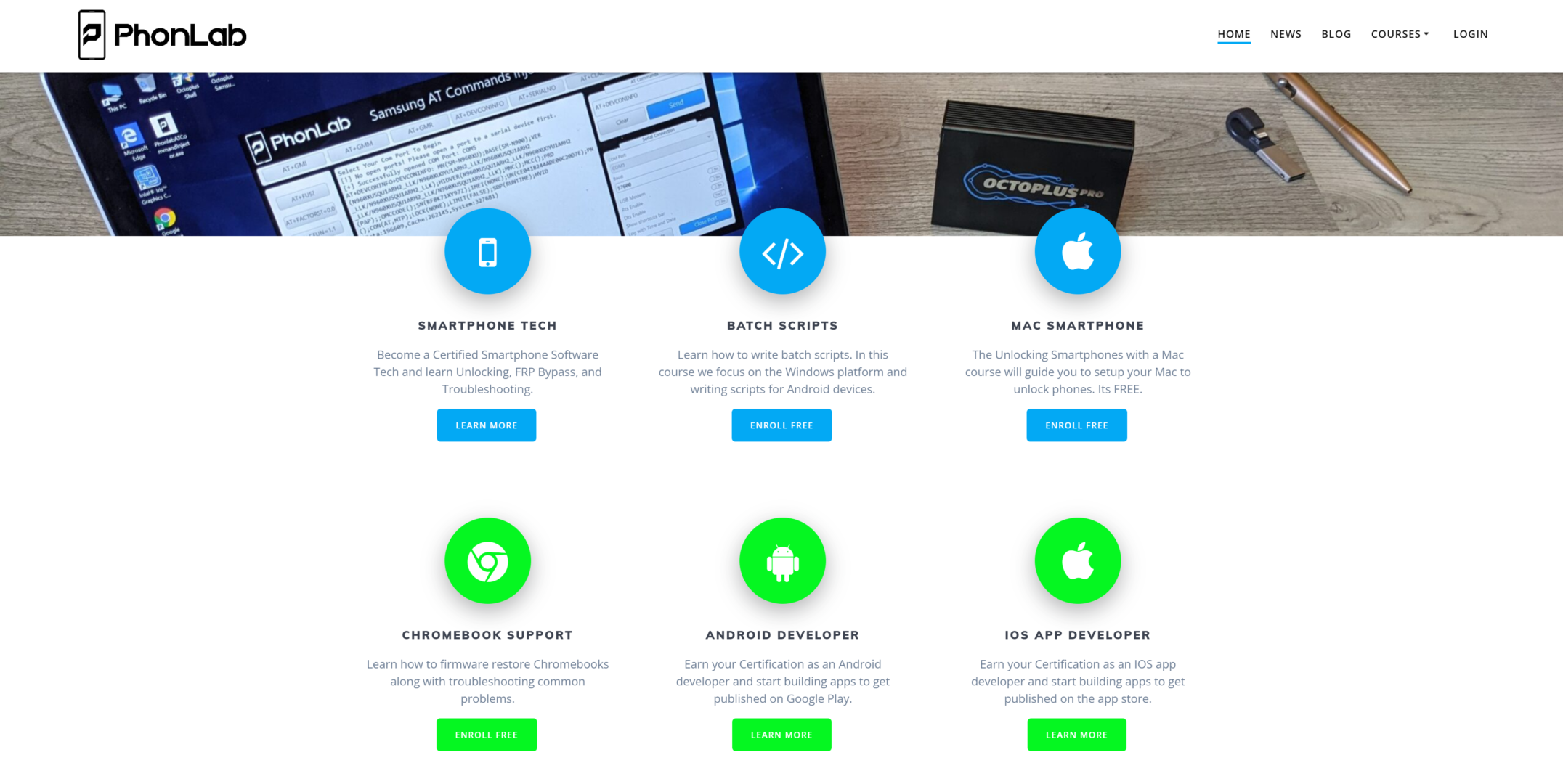 We have been working had to update many of our course this year. Phonlab offers a couple FREE training programs including the Chromebook Support course, Unlocking Smartphones with a Mac, and Android Batch Scripts. These courses are short in length but full of great knowledge and easy to follow video guides. RootJunky is the instructor on all of these course so you know they will be good.
New improvements to the course
You can now earn a certification for successful completion of each course
Grade final Quiz once you complete the training
Required lesson order and completion of video guides.
Updated videos and lessons
New lessons added to courses
FREE FREE FREE
Free enrollment coupon code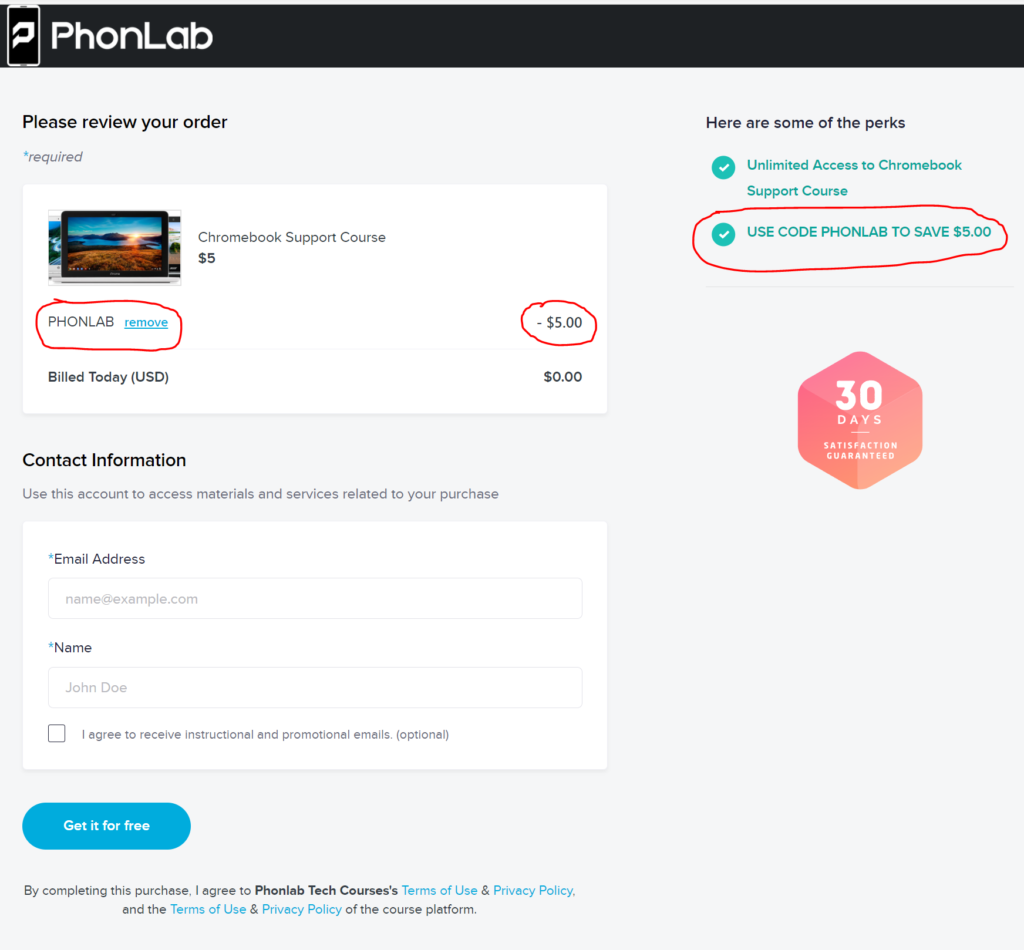 All 3 of these course can be enrolled in for free with coupon code PHONLAB at checkout. If you use this code you will not even need to enter a credit card just create an account with an email and password to gain access to this training. If you are all ready a member at Phonlab then use the code and login to get access to these courses.