Start a Sucessful Mobile Repair Business with these 5 tips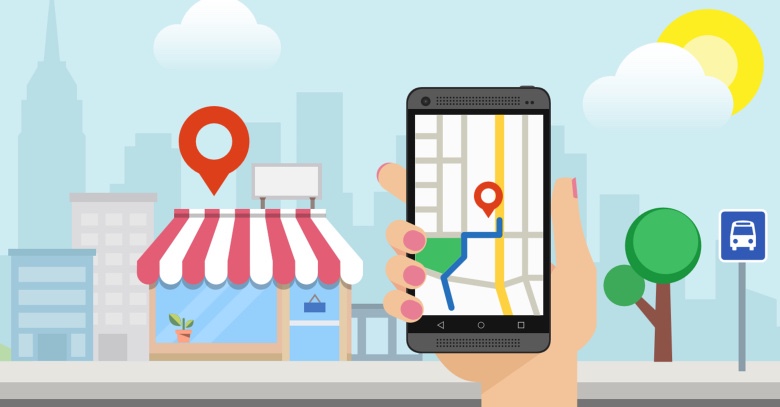 When I first started out, I had only two things: a laptop computer and the desire to learn everything I could about smartphones. That is really all that you need to become a great smartphone tech. I would spend hours awake late at night reading everything I could about anything that would earn me money doing various things for customers, things like flashing firmware, rooting, jailbreaks, and unlocking. The list kept growing every day. The list of smartphones was short. You could practically memorize it, but it was growing fast, very fast. Today we have thousands of smartphones from all types of manufacturers or OEM's, even Sharp. This is a fabulous time to get into mobile. If you're looking for a career, you're about to get one. In this article, I am going to share some tips with you to help you get started quickly, and to start making money fast.
SPECIALIZING
One of the first important decisions I made was my niche. I highly recommend that you decide what you want to specialize in or become known for. This will be your bread and butter, and it will also become your specialty in your market. Become the best at it, and learn everything about it.
For me, it was Android. Because the OS was still young and everyone was focused on iPhone, it became an easy target, a goal if you will, and I learned everything. In today's world of repair, it may not be that easy, because everyone is doing everything. But if you're reading this, and you're a member of Phonlab, then you know that software support is still new, in that you do not find a lot of techs providing the kinds of services you're learning here. So become a great software support tech! The services are relatively new and the need for suport is only getting bigger.
BRANDING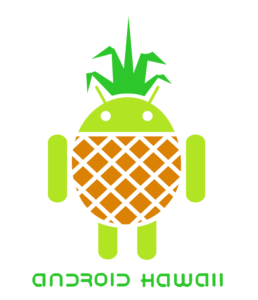 My first brand was "Android Hawaii". Even though I am no longer the owner or operator, the shop still exists today and has a great reputation through my hard work and perseverance. Brand recognition is much more than just a name: it is you. Yes YOU. When you first start out, YOU are the brand, and how you deliver that experience to the customer will likely shape your reputation.
My advice is to shake hands, look them in the eyes, be honest, give a good price, and, above all, give great service. These values shaped business in America in the early years, but they seem to be missing now when I visit any type of business. You can bring back that experience by providing the kind of repairs and support that speak volumes about not only you and your knowledge as a tech, but your character as a person or brand, as well. It will not happen overnight but your brand name will grow. Think about it carefully. Choose a name that fits well, is unique, or represents your shop, and own it.
TRAINING
Just like a professional fighter, you will only get better by training harder and advancing your knowledge of your craft.
As one of the leading experts in our industry, I learn something new everyday. If you are not learning something new consistently, then adding new services to your shop, it will be difficult, and you're going to miss out on a lot of lucrative support repairs you could be providing. You must train and you must continue the learning process. It just never ends in our field. We are seeing record production growing on new smartphones every month, so you must be able to support those devices by always investing in yourself, and even devices to train on now and then. I always set aside 30 minutes to an hour every day to learn something new. So should you. It doesn't necessarily have to be a repair, but news, tips, or general knowledge in our field will help you achieve an expert level. Want to train with use sign up here and enroll in out Smartphone Tech Course https://phonlabtech.com/mobile-repair-tech/
ADVERTISING
When you start out, you need to advertise a lot. Since you're not in the financial position to spend some of the money you make on commercial advertisement, then you're going to need to spend some time on free advertising on websites like Craigslist, Yelp, and a good Facebook page.
Those are the 3 websites I used the most. They work. Your ads should be simple. I like to include a brand picture with my phone number and popular services. I also learned a trick, too: use lots of colors and big bold letters and numbers so that your ad stands above your competition and makes your phone number or website information easy to read. Make it easy for them to read your information, even if they are just browsing. Make it stand out.
If you're getting flagged on Craigslist, do not get discouraged. Keep posting. Yes, keep posting. The ads will stick, and the flagging will eventually stop. But you must keep posting.
If you're not into social media, you're missing the key component: getting customers. So get your business Facebook page going, and post useful information and specials. Stay focused on your niche. You can connect to a lot of customers through Facebook by boosting your post locally for as little a $10 per week. You can even target the types of customers you're looking for by age, interests, and a wide range of demographics.
Finally when I was growing up, we had the Yellow Pages. Today we have Yelp. You need to get your Yelp page up, and make sure you fill out all of the information. Make sure to ask your customers to give you a 5 star review when you finish a job.
Your advertising should be a daily ritual. It's a must in our business, so make it a part of your daily routine.
REFERRALS
One of the biggest compliments you can get is a referral.
When I started out, I would get about 40% of all of my jobs through referrals. It was phenomenal. That meant that 4 out of 10 people talked to one of my customers who told them I did a great job and recommended me. It felt great. I would ask for referrals with a handshake and a business card after I completed a job.
We live in the age of social media and sharing. The word gets out quick. If you're providing valuable services at a great price with premier customer service, the word will get out quick. When you ask for referrals you're letting your customers know that you value your work and that you're confident in your business. Get in the habit of doing it.
Your customers shape the future of your business so be engaged and do not be afraid to ask for a referral when one of their friends needs something done.
A FINAL WORD
I see hundreds of cell phone shops worldwide providing the same services with the same approach. They hang some prepaid posters in their window and hope for the best, or assume it will come through the door. It takes much more than some iPhone screens and some colorful posters to run a successful shop. What I have shared with you in this short article are the 5 most important things that you can do when you start out.
If you read this article carefully, you're going to notice a lot of emphasis on the customer, because that is what and who this is about. You are holding their entire lives in your hands: their memories, personal text messages, important things for work, and the most personal of information. In some cases, it is the most important personal item that they own. When you look at it like that, you understand the enormous responsibility that you have in providing great support, and life saving repairs as well. We cannot possibly fix or repair every single problem, but when you take these 5 simple steps toward shaping your business in mobile, you are going to give them peace of mind, and the ability to trust that you can help them. That's all the edge you need over your competitors.
MJ Nale